Oxfordshire's fairy tale spires and honeyed architecture create a perfect picture of small-town bliss, but the university county has a secret: A thriving local economy that generates £780 million in income for the Oxford region alone. 
The charming county achieves in 10 innovation metrics, including marketing and product sales. Only 19% of London businesses participated in research and development (R&D) to Oxfordshire's 29%. This is far from just a tourism hub, but it's an over-achiever in that niche, too, receiving 16, 000 tourists a day. Opportunities abound, and every success story is framed by gorgeous Gothic chapels and inspiring dreamers.
So, read on to find out why this county could be where you should set up your business.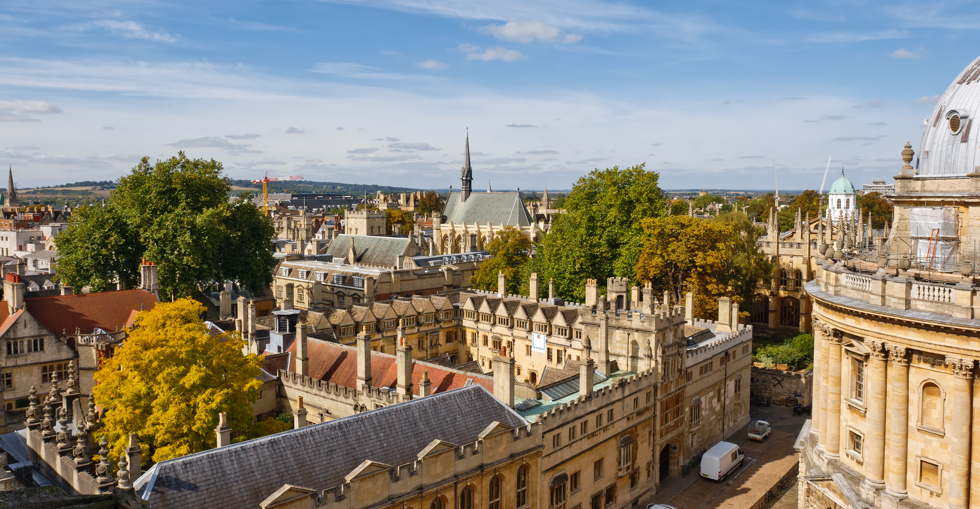 The Neighbourhood
Oxfordshire is the superstar of the global academic world. Oxford University is the fifth-best university in the world, but Oxfordshire has an additional 39 colleges and six Permanent Private Halls. Oxford itself has 24, 000 students and receives almost 20, 000 applications a year.
Oxfordshire's academia is legendary, and while most of its educational enterprises are almost as old as its hills, this creates enough opportunities to inspire entrepreneurs of every stripe.
Laundry services, fast food enterprises, and fitness centres all attract their share of profits from the student population. Educational institutions pervade Oxfordshire life, from its sports centres to its booksellers. 
The county is also one of the UK's most beloved tourist destinations thanks to its beauty, history, and rich cultural heritage. Overseas visitors rose by 5% in the region in 2014, representing over a million tourism nights spent in the county. Tourists spend hundreds of millions of pounds here every year; a number that's showing no signs of slowing down. 
Tourism isn't limited to holidaymakers. The region also attracts its share of business visitors, so if you're looking for a unique opportunity for your entrepreneurial skills, there are hundreds of corporate tourism niches waiting to be filled.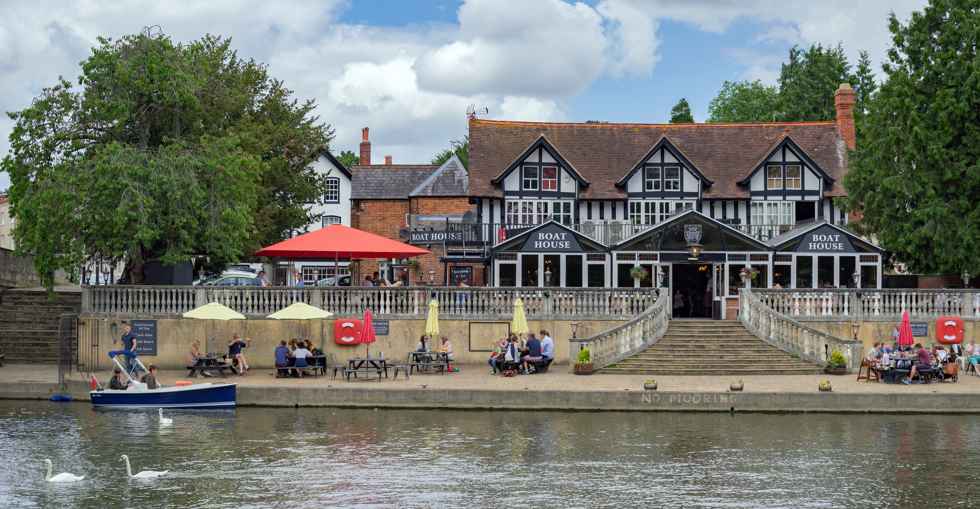 Sector Spotlight: Research and Development
One of Oxfordshire's most thriving areas of innovation is its marketing, solely thanks to its new-to-market products and services. Low carbon technologies and advanced materials are priorities in the sector alongside space and science-based industries.
The cryogenics and healthcare niches are among the county's most important, so if you have a head for innovation, this is your business hub. Oxford is expected to produce £1 trillion in export revenue by 2020, so you needn't keep your target market within Oxfordshire borders. There are 4, 730 businesses in the City of Oxford, and an additional 13, 000 self-employed contractors. 
Sector Spotlight: Retail Business
Oxford's historic Covered Market is famous for its shopping, and Oxfordshire's retail district is concentrated on four primary centres: Dipcot, Henley-on-Thames, Thame, and Wallingford. Local government keeps a close eye on retail floor space, ensuring that all commerce-related opportunities can be met.
New risk plagues retail entrepreneurs, though. E-commerce sales are its fastest-growing segment as Millennial clientele begin to dominate the industry. Wholesale growth is healthy, but slowing down. Oxford industries may soon be subject to a 25% tariff on apparel made in China, so many industries are having to change their supply chain.
Is This the Area for You?
Oxfordshire's powerful economy is attractive to entrepreneurs hunting down their next big opportunity. It's one of the fastest-growing regions in the South East, and its charming lifestyle is even more tempting than its profits.
The most important industries in the region are education, public administration, transport, accommodation, and food. Following swiftly behind are corporate activities and property. Oxfordshire boasts a solid infrastructure, with excellent transport links and a nearby airport. The city is compact and easy to navigate, with quick broadband to support administration.
Oxfordshire's pedigree as one of the most prestigious hubs of the academic world puts it at the forefront of innovation. Knowledge-based industries can source some of the finest burgeoning minds in the employment sector.
Most locals of working age have an NVQ Level Four or above. The county is one of the UK's most creative regions, yet its salaries are considerably lower than London's. It's business support revolves around the Science Vale, and it offers impressive R&D tax credits.
There are several interesting options for seed-stage startups needing funding, with small businesses being supported by half-price business training and mentorship. Its cultural and entertainment attractions create a quality life most people can only dream of. 
If this seems attractive to you or if your business fits the described criteria, consider investing in a business in Oxfordshire.