About Us
PropertySales.com is brought to you by Dynamis Online Media Group. Supported by BusinessesForSale.com, the world's largest business sales directory, PropertySales.com is the complete online marketplace for the buying and selling of commercial property.
About Dynamis
Dynamis Ltd is a leading online publisher focused upon delivering exciting web titles and technologies within the classifieds marketplace
Our primary aim is connecting entrepreneurs, business intermediaries and marketplaces within the B2B and B2C arenas.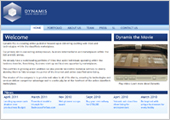 We already have a world leading portfolio of titles that assist individuals operating within the business transfer, franchising, and business start-up and business opportunity marketplaces.
This portfolio is growing and in addition we also provide innovative technical services to clients allowing them to fully leverage the power of the internet and online classified advertising.
Dynamis Ltd is registered in the United Kingdom and our company number is 03788210.
We are also registered in Australia as Dynamis APAC Pty Ltd, a wholly owned subsidiary company of Dynamis Ltd. ABN: 68 167 647 850
All customers based in the Asia Pacific (APAC) region are looked after by our Australian office. For a full list of countries please visit our Terms and Conditons.
About BusinessesForSale.com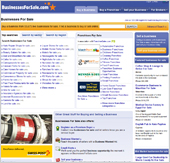 BusinessesForSale.com was established in 1996 and since then has developed a range of products and services to assist business brokers, business transfer agents and other intermediaries in finding qualified business buyers and sellers.
BusinessesForSale.com is now the world's largest directory of businesses for sale, with over 1 million monthly visitors and 300,000 registered users.